PowerTech Systems is a French company focussed on Lithium-Ion storage market and associated technologies. We are specialized in design and manufacture of high performance Lithium batteries covering a large application spectrum (EV traction, marine traction, AGV and robotics, telecom, renewable energy storage, etc).
The modularity of our solutions requires the development of cutting-edge technologies, embedded in our systems. These intelligent technologies are designed to facilitate the operation of professional energy storage solutions.
The batteries we produce are designed to solve new challenges led by high rise of energy storage for renewables.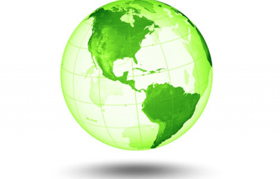 We are specialized in lithium-ion batteries as we firmly believe in the rapid development of these technologies that are now becoming powerful and totally secure. In addition, our aim is to develop and distribute green products for the environment, unlike lead acid batteries or Nickel that, despite poor performance, are extremely harmful to the planet and very difficult to recycle.
Our mission :
Advise our clients on the best choice of battery solution.
Provide solutions for lithium-ion batteries that meet the highest standards of safety and reliability.
Provide scalable, flexible and modular solutions to reduce costs and create value for our customers.
Designing efficient solutions using the best technology on the market.
Support customers in their choices and needs
All lithium-ion solutions meet international safety certifications and underwent intensive tests program. The manufacture of batteries meet the latest standards.
Key people :

Cyril Bergeaud
CEO
Bergeaud Cyril began his career in IT and high availability cloud infrastructure. After directing several technical services, he created a first company in 2003 to design prismatic Lithium-ion battery packs in the field of personal electric mobility and battery pack below 1kWh. A patent was filed in 2003 about a wire-free assembly method for prismatic "Pouch cells" elements .
After 10 years in Lithium-ion business, he founded PowerTech Systems.
Cyril Bergeaud holds an engineering degree ESIEE Paris and a Excecutive MBA at HEC Paris.

Erick Lasserre
Technical Manager
Erick Lasserre is an electronics engineer and operates for over 15 years as a consultant in the energy storage solutions.
In 2004, Erick works for Siemens to develop a programmable BMS systems for drones propulsion battery. Then he specialized in designing storage solutions Lithium-ion in the field of Tied-Grid and Smart-Grid.
Erick Lasserre holds a Master of Electrical Engineering Faculty of the University of Karlsruhe (KIT).

Michael Beaver
Design Manager
Michael Beaver is mechanical engineer and Autocad designer. Its multidisciplinary curriculum led him to specialize in the design of embedded systems in harsh environments. He has great experience in the design of high performance power batteries requiring integrated air conditioning (cooling by air, water and Peltier cells).
Michael Beaver holds an engineering degree in mechanical engineering from the University of Portland, Oregon.