12V Lithium-Ion Start battery – PowerStart
[two_thirds]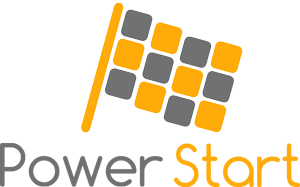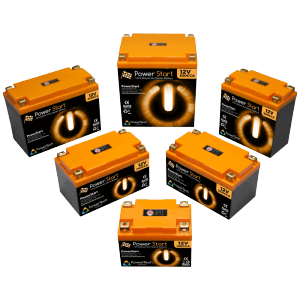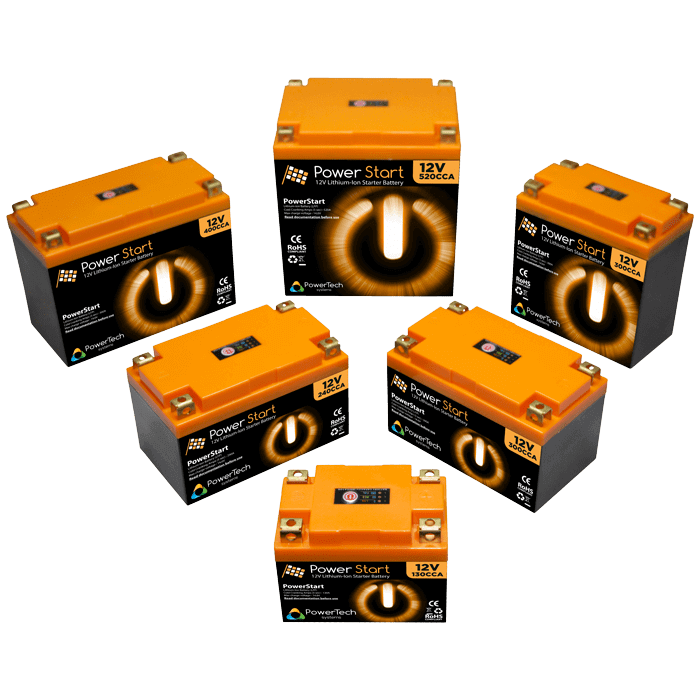 The PowerStart Lithium-Ion 12V Starter Battery is a lightweight Lithium-Ion starter battery. It offers a very high level of power for easy start of internal combustion engine.
PowerStart battery embeds high-performance Lithium Iron Phosphate cells designed to provide extreme discharge current flow.
PowerStart lithium-ion battery has been designed to start engine with size up to 6500cm3 / 400 cubic inches. This cover a very large spectrum of applications (from light motorbike, Quads, Snowmobiles, Jet-ski, up to aeronautical power plants).
This battery has built-in Battery Management System (BMS) for safe and long operation. Unlike other products, this protection circuit is not a simple balancer card : the BMS achieve a full control of battery : high and low voltage monitoring, balancing, over-current, over-temperature, etc.
PowerStart product line is designed to replace 12V lead-acid starter batteries for competition vehicles or high power applications.
The battery is enclosed in a sealed ABS case, resistant to moisture and dust (IP66).
A 3 LEDs State of Charge display is available on the top panel. It gives a estimated overview of battery charge level.
PowerStart battery systems are lightweight, reliable and environmentally-friendly solutions. These batteries can take place as a direct drop-in replacement of old-fashion and low-performance Lead Acid batteries (VRLA, AGM, etc.).
[content_box style="royal-blue" title="Key facts"]
12V starter battery – Lithium Iron Phosphate (LFP) cells
Maximum engine size : up to 6500cm3 / 400 cubic inches
CCA (Cold Cranking Amp) : up 600A
3 LEDs State of Charge display
High lifespan: thousands of cycles (see chart)
Very low voltage drop
Ultra safe Lithium Iron Phosphate chemistry (no thermal run-away, no fire or explosion risks)
Up to 80 % lighter and 70% smaller than conventional Lead-acid battery.
Maximum safety with advanced Built-in Battery Management System
Monitoring of cell and PCB temperature, current, voltage, SOC
No Lead, no heavy metal, no toxic element.
Calendar life > 10 years.
Robust design enclosed in a sealed and waterproof case (IP66)
Operating temperature in charge : 0°C à +60°C
Operating temperature in discharge: -15°C à +60°C
100% Maintenance free
2 years commercial warranty
[/content_box] [/two_thirds] [one_third] [content_box style="royal-blue" title="Download product specs"]
Download PowerStart Specifications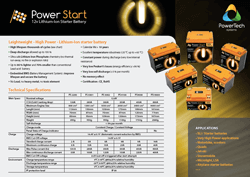 [/content_box] [content_box style="royal-blue" title="Select PowerStart model"]
[/content_box] [/one_third]