[two_thirds]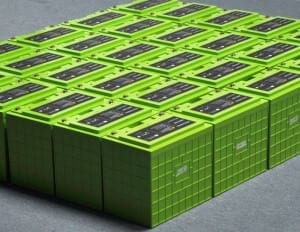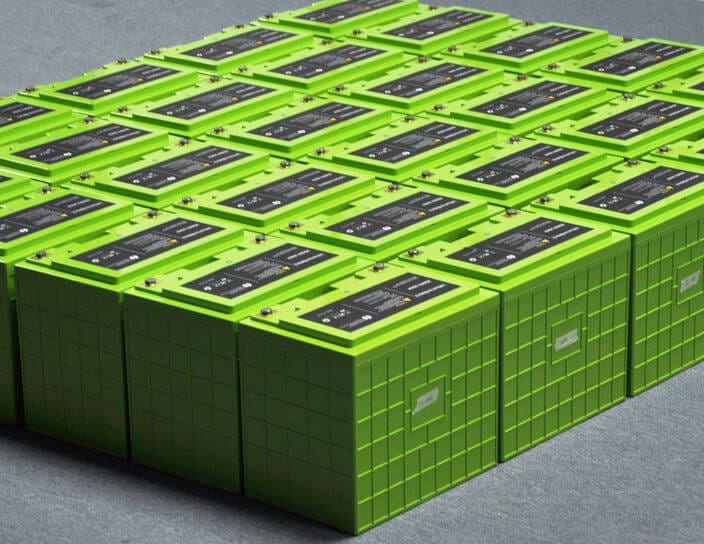 PowerModule batteries are advanced energy solutions for traction applications requiring high capacity and/or high voltage (up to 700 volts). The modules can be connected in series or parallel to increase capacity or voltage. Up to 255 modules can be assembled in series or parallel. Systems have two levels of security to ensure optimal level of operation : each module embeds a slave BMS and an external BMS is dedicated to module management.
Download product presentation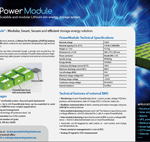 Each 12V Lithium-ion module has a built-in BMS that monitors operating conditions (temperature, over voltage, under voltage, etc..). An external BMS ensures optimal operation by a real-time monitoring of each module (up to 255).
PowerModule® batteries embeds Lithium Iron Phosphate cylindrical cells (LiFePO4) that offers a high level of safety and long lifespan. PowerModule® solutions advantageously replace Lead acid solutions for many applications (Electric vehicles, off-grid or micro-grid systems, energy storage, etc.).
PowerModule® batteries are ideal solutions for advanced energy systems requiring high voltage or capacity. This lightweight, flexible and scalable system greatly simplify deployment and operation.
[/two_thirds] [one_third] [content_box style="royal-blue" title="Key facts"]
Serial assembly range from 12V to 700V
Parallel assembly up to 10P
Up to 255 modules per system
12V battery module – Lithium Iron Phosphate (LiFePo4)
Minimum 1500 cycles at 90% DOD (0.5C)
Built-in BMS (Temperature, current, voltage, SOC, SOH) for each module
External BMS for module monitoring
External communication CAN bus 2.b or RS485
Robust design in an isolated / waterproof sealed case (IP 66)
Operating temperature in charge : 0°C à +55°C
Operating temperature in discharge: -15°C à +60°C
RoHS et UN38.3 certification
[/content_box] [content_box style="royal-blue" title="see also .."]
Installation :
Software Monitoring :
Endurance Cycle Test :
Application Examples :
| | | | | |
| --- | --- | --- | --- | --- |
| Application | Product | Assembly | Dimensions | Weight (+/- 2%) |
| Standalone device 12V 330Ah pack (4.2KWh) | PowerModule® 110 | 1S3P | 26cmx17.2cmx22.5cm | 12.8Kg |
| Industry vehicle 48V 220Ah traction pack (11.2KWh) | PowerModule® 110 | 4S2P | 52cmx68.8.4cmx22.5cm | 125.6Kg |
| Mini-van 96V 330Ah traction pack (34KWh) | PowerModule® 110 | 8S3P | 104cmx103cmx22.5cm | 376.8Kg |
| Off-Grid 48V 1100Ah solar battery (56KWh) | PowerModule® 110 | 4S10P | 130cmx137cmx22.5cm | 628Kg |
Application Examples – Pictures :
Technical details :
Specification
PowerModule® 110
Nominal voltage
12.8V
Nominal capacity (C/5, 23°C)
110Ah (1.408KWh)
Weight (+/- 2%)
15.7Kg
Dimensions (LxlxH)
Connector type
260x172x225mm
M8 x 1.25
Specific energy
90 Wh/Kg
Energy density
141 Wh/l
Max continuous load current (23°C)
Peak load current (30s)
Cut-off voltage (BMS)
150A
300A
10V
Max charge voltage (CCV)
14.6V
Float charge
13.8V
Standard charge current
50A (0.5C)
DC internal resistance
6 mOhm
Dimensions :