PowerRack : Scalable Lithium-Ion Energy Storage System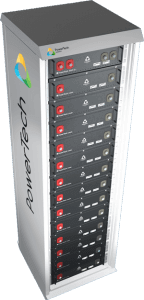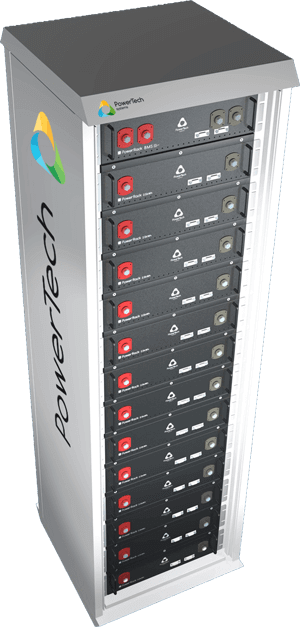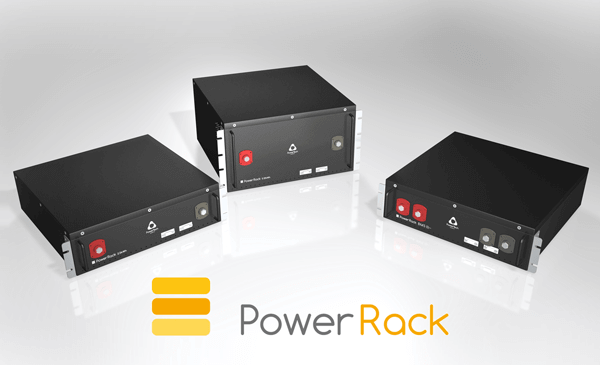 July 2018 : PowerRack® Lithium Ion batteries system is now approved by Bureau Veritas Marine & Offshore and is Type Approval certified for marine application. Read more…
Sept 2018 : PowerRack® now equips "Ducasse sur Seine" vessel, the first 100% Electric Michelin Starred restaurant boat, based at the foot of Eiffel Tower, Paris, France Read more…
PowerRack system is a powerful and scalable Lithium-Ion Energy Storage System for a wide variety of energy storage applications (heavy traction, stationary, industry, UPS, telecommunications, weak and off-grid, self-consumption systems, smart-grid, etc.)
PowerRack modules are fitted in a 19 inches cabinet for space saving and increased energy density. Standard 19 inches cabinet format allow to be fully compatible with some professional application such as back-up telecom batteries, UPS systems, sub-station, and some industrial systems.
PowerTech Systems has rigorously selected and tested best-in-class Lithium Iron Phosphate cells that are assembled in this product, in order to provide high lifespan and performance.
Lithium Iron Phosphate (LFP) is currently the best solution for storing energy, because of its durability, its high security and its technical superiority compared to other technologies on the market.
BMSMatrix® Technology : Embedded intelligence for PowerRack
PowerRack system uses our BMSMatrix Technology to handle various combinations of ESS configuration. BMSMatrix® is an advanced technology from our R & D, which enables the deployment, control and management of large battery systems.
BMSMatrix® is the embedded intelligence providing an incredible modularity and scalability to the system: PowerRack can manage ESS as small as 2.5kWh-48V, but can easily scale up to some large ESS of more than 1MWh-1000V.
Inverter Compatibility
PowerRack has a built-in multi-protocol interface compatible with major inverter manufacturers (SMA, Studer, etc.).
Communication interface can be fine-tuned to fit with specific applications. Protocol supported are CAN, CAN Open, ModBus, RS232, RS485.
Application example :
500kWh / 900V PowerRack system for primary reserve and utility frequency regulation. Location : Germany. See projet Netfficient